Venturing Activities for 2001 - 2002

2001
September 22 Venturing Caving Weekend-Following the theme "Bringing high adventure to a new low", our adventure in Karst studies will take place at Spring Valley Caves near Rochester. Fulfill many of your Cave Exploration requirements for the Ranger Award and outdoor Bronze Award.
October 20 Halloween Dance Cruise-An evening of Rockin'
and Rollin' on the Mississippi. Tickets include a 3 hour
scenic paddle boat ride, a DJ for dancing on the boat
and door prizes.
October 20 Orienteering Day- At Camp Stearns you will learn how to navigate using a map and compass. Sponsored by Crew 180, this event will help you to compete the Land Navigation requirements of the Ranger Award and Outdoor Bronze Award.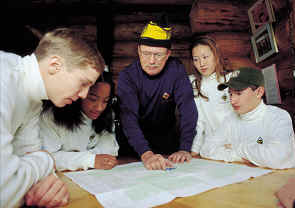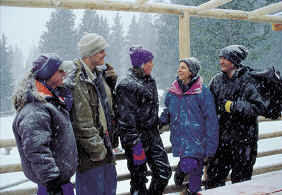 2002
January 26 Winter Event-At Camp Stearns. Participants will learn a variety of new winter outdoor skills such as snowshoeing, cross-country skiing, biathlon, sliding and a medallion hunt. Activities start at 9:00 am. A warming building will be available.
February 2-4 Winter Camping-OKPIK-You've heard the hype,
thought you'd like to try it, but you don't have the
equipment. Now is your chance to learn the skills, cold
weather camping equipment is provided. This event
will take place at the Charles Sommers High
Adventure Base in Ely, Minnesota. You will be able to
work toward the Wilderness Survival requirement of
the Ranger and Outdoor Bronze Award.
March 16 Twin Cities After Dark-Don't miss the all night
rolling party. Activities include cosmic bowling, laser
tag, Cinema Café Movies and a whole lot more!
Transportation is provided. Guaranteed fun!