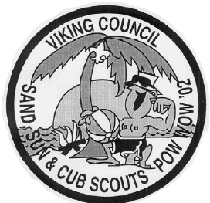 This year's Pow Wow will be held on
October 26rd, 2002.
9AM - 4PM
Osseo Sr. High School
317 2nd Ave. NW
Osseo, MN

This Years Theme is,
"Sand, Sun and Cub Scouts"
SESSION INFORMATION FOR THE
2002 POW WOW
OUTDOOR OPPORTUNITIES: Where to go, what to do ... tour permits, trip

permission slips... What outdoor activities does Viking Council have for its members? Learn about special outdoor hikes and outdoor camping opportunities for Cub Scouts, and the paperwork you need to do as you plan your outdoor activities.

BEYOND THE BASIC BADGES: Learn about the vast variety of special awards available to Cubs and Scouters, including Cub Scout Sports & Academics, Square Knot recognitions and more.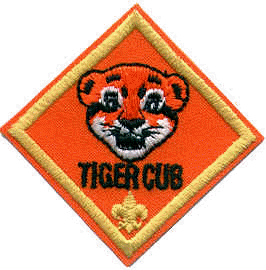 WOOD CRAFTS: Tools, techniques, and simple projects for your boys. Measure twice, cut once!

PLAN OR PERISH! **: Effective planning will ensure a quality Wolf/Bear meeting … with you in control! How to use the books to plan meetings and outings. How to use the "How-to Book" and make it a #1 resource. Use the BSA monthly themes in your Den programs for crafts, games and lots of other activities.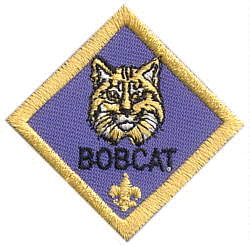 TYING IT ALL UP!: Learn the Cub Scout knots. Learn how to teach tying knots and how to use them in the Den, hold competitions and play knot games. Bear Leaders learn how to tie the 5 basic knots in the Bear Book. Wolf Leaders learn how to tie the 4 basic knots in the Wolf Book.

SCOUTING ON THE INTERNET: Tips on how to navigate your way through Scouting Cyberspace to find those fantastic program ideas you've been looking for.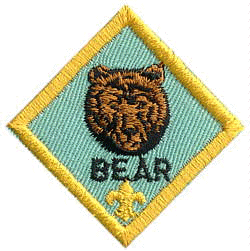 WHITTLIN' CHIP: Learn the skills necessary to teach the Whittlin' Chip requirements!

DISCIPLINE FOR CUB SCOUTS: Boy behavior and ways of channeling their energy in den and pack meetings.

BASICS OF CUB SCOUT ADVANCEMENT: Learn the basics of the Cub Scout Advancement program, including tips for proper and accurate record keeping.

BACK BY POPULAR DEMAND
Available again this year on CD ROM - complete Pow Wow Resources Book Also included are maps to Viking Council Camps, Scout clip art, 2002-2003 Council Calendar and numerous web site locations. Among the many forms, you will find a den meeting planner, Webelos leader planner, campfire planner, and parent talent survey.
To order your 2002 Pow Wow CD and guarantee that it is ready for you to pick up at the event on October 26th, please include payment of $10 and submit your application to the Council Service Center prior to October 4, 2002. CD's ordered after October 4th will be $12 and are NOT guaranteed to be available at Pow Wow.

What is a Pow-Wow?


Registration Page


PDF Order Form for CDROM


PDF Event Registration Form (with map)


Top of Page
---