Youth Achievement


Arrow of Light


Hornaday Award


Eagle Scout


Explorer Award


Quartermaster
Leadership Awards


Cub Scouter Award


Cubmaster Award


Den Leader Coach


Webelos Den Leader


Den Leader Award


Tiger Organizer


Scouter Training


Scouters Key


SM Award of Merit


Sea Badge


Professional Training

Religious Emblems


Youth


Adult

Bravery Awards


Honor Medal


Heroism Award


Medal of Merit

Honor Awards


George Meany


Whitney Young Jr.


Wm. H. Spurgeon


O.A. Service Award


Commissioner
Arrowhead Honor


Commissioner Svc.


District Merit


Silver Beaver


Silver Antelope


Silver Buffalo


Silver World


James E. West


Daniel Carter Beard
Requirements
---
This award requires elements of Training, Performance and Tenure:
Training: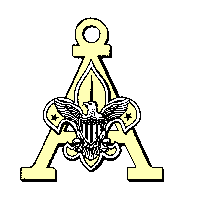 Complete Boy Scout Fast Start Training

Three-part Scoutmastership Fundamentals
"The Troop Meeting"
"Troop Organization"
"The Outdoor Program"
Tenure:
Complete a total of 2 years as a registered adult Boy Scout Leader
Performance:
Do any five of the following:

Participate in a support role for five overnight campouts
Help with two annual unit and/or district sustaining membership enrollments
Serve on the staff of a council or district training event
Participate in a supplemental training course beyond basic training (local council or national level experience)
Participate actively in three troop parents' nights or courts of honor
Help supervise or support a troop money-earning project
Serve as a merit badge counselor for at least five Scouts
Successfully complete Boy Scout Leader Wood Badge
Successfully fulfill requirements of a troop committee function from the Troop Committee Guidebook
Assist actively with a Webelos den for 6 months
Participate in six Boy Scout roundtables
Help organize or reorganize a Boy Scout troop
Training Committee Action
The leadership training committee has reviewed this application and accepts the certifications as to the candidate's meeting the required standards. The award is approved.

Return to the top of the page
The ScoutingBSA.org web site is a legacy site of the Viking Council BSA, now Northern Star Council.
This site was the original council site and was active from 1996 to 2002 and run by volunteers. As the web became more important to Scouting, the council took over with paid staff. This site is no longer maintained but is an interesting snapshot of an early Scouting web site. You can share your comments
using our on-line form or send a message to the Webmaster. Thank you for visiting!